Social media: her gateway to impact the world... meet Chelsee Rasheed
by Mercedes Brown

Posted on March 4, 2018 at 07:00 AM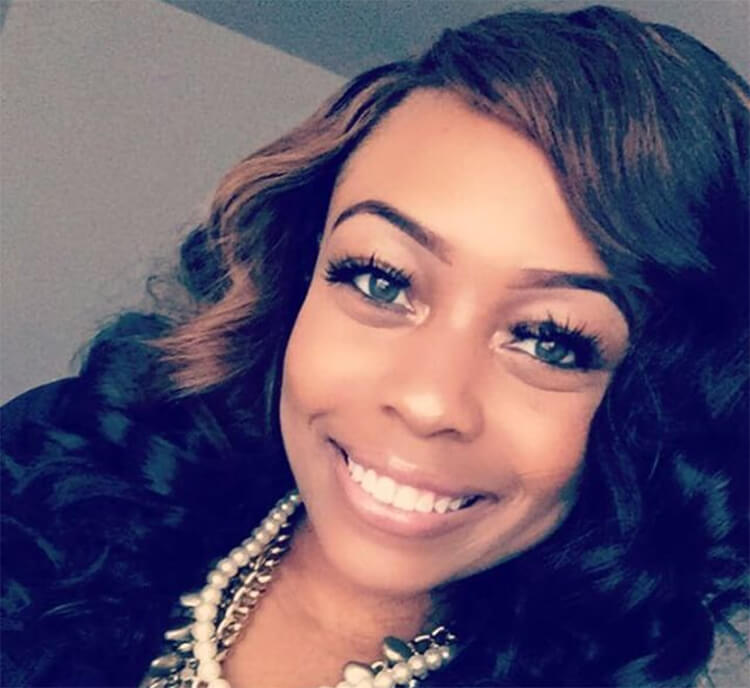 Thanks so much for taking the time to chat with us here at #GirlFaith.Congratulations on the new baby girl. What a blessing. I know you love her little face. And honey, we LOVE your natural hair!!
1) Sooooo tell us a little about who you are and what it is you do?
My name is Chelsee Rasheed and I am 25 years old. A wife, new mommy and a follower of Jesus. I'm currently in transition with ministry and adjusting to mommyhood.
2) What is "I adore Christ Ministries"?
iAdoreChrist is just a Ministry for those who adore God. Who respect and honor and love Him. When you respect and honor someone or something you do everything in your power to show that person or thing that you do so.
3) Have you always been a Christ follower? If not, what was life like before you came to know Jesus?
No, I haven't always. I was raised in church but strayed away. Rededicated my life at the age of 21! Before coming back to Jesus, it was a dark world. Nothing but partying , drinking and fornication. I was trying to find myself not knowing that my identity is in Christ alone.
4) I've talked to several young girls who feel like walking by faith and believing in God is a lonely walk. What are your thoughts on loneliness and being set apart?
Well, you may feel lonely but we can't rely on our emotions. Your emotions will lie to you! Jesus said He will never leave us nor forsake us, you have to activate your faith and know that He is always present. Check your heart . Being set apart is an honor because we don't do what our fleshy nature wants us to do, we are called to be like Christ. We have to take that and run with it ... it's worth it.
5) Have you ever struggled with identity or negative self image?
I struggled with identity before I gave my life back to Jesus. I didn't know who I was, and searching in a world full of people who don't know the Lord doesn't help lol
6) I love how you openly share your faith on Instagram. Why do you do that? How did you shake the mindset that says "Don't tell anyone your story, keep it to yourself"?
I share it because I know there will be someone out there who can relate, if I can touch one soul. I will be okay! No one has ever told me to keep my story to myself, but even if someone did , I wouldn't because God has been entirely too good to me for me to keep quiet and besides my story can help someone else.
7) What are your thoughts on social media and how it affects young girls? Do you ever find yourself comparing your life to others?
You have to be careful with social media, it's a world of controlled content. I use to struggle with comparison, yes! Then I had to take a break and get my strength from the Lord! We should never assume people have it all together by a few pictures..
8) Have friendships and relationships changed since you started following Christ?
Yes and no. Not in a bad way. Because came to respect my walk with God. I know it's not that simple for everyone! I would also ask God to send me some Godly friends and He did so.
9) In your opinion, what does it mean to walk by faith?
Walking by faith is taking that next step when you don't see the path. Taking that jump knowing God will catch you! I love talking about faith because each and every day God strengthens my faith in th most craziest ways!
10) Do you have any tips for young girls reading this who might be battling depression, anxiety or suicidal thoughts?
READ YOUR BIBLE AND PRAY. I know it sounds cliche, scream and cry out to God if you have too. Also, find someone who can help you! But more importantly pray to God and ask Him for help! He listens!
11) Do you spend time with God daily? Any tips on how a young girl in school can still make time with God?
Daily I try. Sometimes my days get away from me. Anyone in school can pray to God when they get home or not their way to school. Just talk to Him. It's easy (:
12) How do you continue to boldly walk with Christ (Favorite scriptures, songs, activities etc)?
My passion will never burn out. I love Travis Greene and hillsong , the walls group... a few other gospel artist. I spend as much time as I can talking to some godly friends , I enjoy going to church and just enjoying Jesus!
13) Your hair is beautiful ......how do you keep it moisturized? (We had to throw this one in😊😊)
LOL! Thank you! I constantly use oils. I sleep with a silk bonnet on every night. Keeping your scalp moisturized is important.
14) Lastly, what are your thoughts on girls having a social media outlet like #GirlFaith designed to bring them closer to Christ?
Its absolutely amazing what you're doing. As long as Jesus remains the center it will prosper in every way! ❤️ Girls have to be strong in faith and they will get there . Trusting God and His timing is worth it!
CATEGORIES